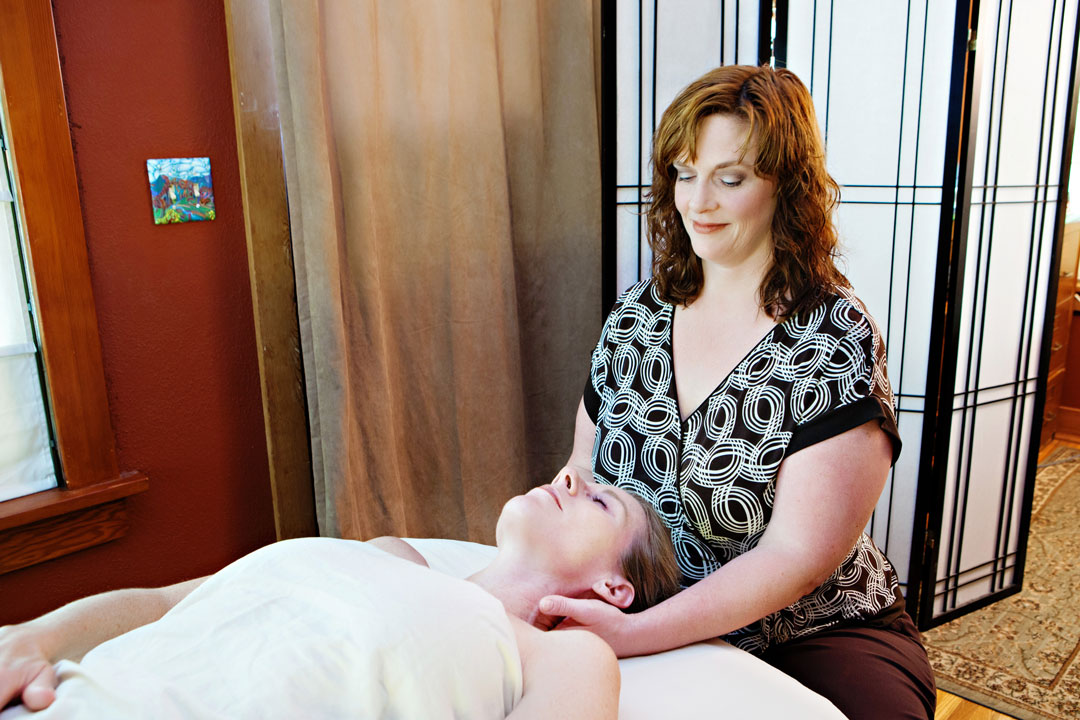 "I have been a client of Jennifer's for the past few years and highly recommend her. She pays attention to whatever area of your body that needs to be focused on and takes her time to focus on it and never rushes. She is extremely open to talk to about the session and what's needed to be worked on and more importantly listens to her clients. Plus, the soothing music she plays allows for a nice peaceful, stress free atmosphere. She is definitely a professional who is highly proficient in what she provides."---
Randy
New Brighton
I have been going to Jennifer for almost 3 years now and her warm personality along with the relaxing environment is ideally suited to me. She is the best I have ever found. Her skillful and knowledgeable massage techniques make her #1 in my book. I will not go to anyone else. I very much enjoy giving gift certificates to family and friends as an acknowledgment to Jennifer's unique abilities. She is simply the very best!
Joanne B, Minneapolis
Jennifer Pyper-Muno is the best massage therapist I've Known. She listens carefully and always takes care of my body's issues with her massage. I leave feeling relaxed and refreshed at the same time. Thanks Jennifer!
Paula M, Shoreview


Jennifer has been my massage therapist for 3 years. She gives me strength when I desire it and precision where I need it. I leave feeling clear and calm.

Carole H, massage therapist since 1979


When I first started seeing Jennifer I had a herniated disc in my neck and could barely move. My Chiropractor suggested I add massage therapy to my treatment plan. I had met her while she was doing chair massage at and event. Her prices and convenient location made it an easy to give it a try. After my first visit I was hooked! She helped me manage the pain for months until I had surgery. Since my surgery I continue to see her to help keep scar tissue from forming where I had my surgery and keep me relaxed and feeling good. I figure my body is worth it.

Stacy T, Columbia Heights


Jennifer has been my massage therapist for the last 3 years. I go to her because she is sensitive to my massage needs, both spoken and unspoken. She is not afraid to do deep tissue when I need it. She listens to me and, when asked, will do specifically what I request. She continues to learn and works to further improve her techniques. I know I will always get a very good, therapeutic, and relaxing massage from Jennifer.

Sharon H, Fridley


Jennifer has the gift of healing touch, reinforced by extensive training and experience. She works with the skill and a great amount of heart, intuitively guided to find the root of the pain or discomfort and relieve it. I often come to Jennifer seeking stress relief. At the end of a session I feel totally relaxed and "cleaned out, " the knots of tension untied.

Irene, Minneapolis


I keep coming back because you not only have been giving me massages, which are fantastic, but we have discussed other ways to improve my health. You have also tried to get at the root of my problems with my back and hips and are always interested in how my week went and what areas need some fine tuning. I highly recommend you when talking with friends.

Mary B, New Brighton